I raced at the European Triathlon Championships a week or so ago in Kitzbuhel, Austria. It's getting easier to prepare for logistically each year, and this time I travelled with a group of team mates from Cardiff Triathletes. We drove, with trailer, bikes on the roof (careful now) and a ton of camping stuff and had a great week in the Tyrolean Alps.
Kitzbuhel is a great location for summer racing; triathlon, biking or running. Big hills, warm lakes, winding roads and paths. The swim route in the Schwarzsee was pretty (and flat), the bike course was narrow, hilly, winding (maybe optimistically so) and superbly steep in places, and the rolling run course used a mix of narrow trails and tarmac around the lake. With 4 laps of the bike course and 2 laps of the run course in the standard distance race we got to go up and down a lot.

The sprint race on Friday was a harrowing morning as it rained all day, soaking the descents on the bike course and sending a lot of people in lycra to the local hospital with broken bones. Watching the race I saw Mike's bike come back before he did, and Claire was taken out by a Slovenian crashing from the opposite direction. Mike broke his clavicle and some fingers, and Claire broke her bike.


James raced well finishing 5th; a superb result whatever the conditions. Charlotte looked like she enjoyed herself all the way round her first international triathlon and Katie raced well. A tough, fast, technical race where staying upright was a good strategy.
On Sunday morning the weather was back to normal with dry roads and early sun. I'm in a new age group this year and the 40-44 year olds were off almost last. It's a good job my nerves don't kick in too early these days. From the horn I didn't start well, unbalanced and out of line in the water. I think I was a bit psyched out for the swim section and it took at least 600m before I sorted myself out and started swimming straight. Bah. Even with all my practice I still screwed it up.
I was out of the water in 22:00 (bah!?) and got through T1 and out on the bike pretty cleanly. I picked up a lot of places in my age group immediately and spent the next hour calling "left", "left", "left", "achtung", "left". Most of the riders ahead of me were from other age groups but I had a couple of battles on the hills with a Swiss athlete and an Italian. The hills were harder after a 1500m swim than during the recon rides in the week, and each hill got pushed harder and harder.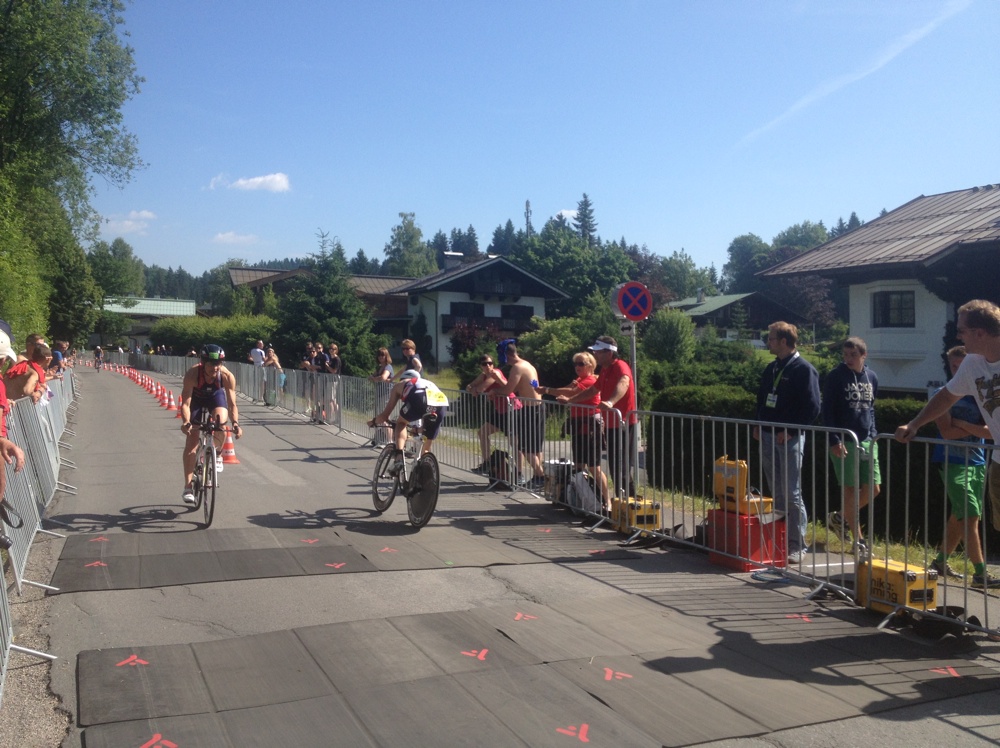 I eased off a little in the flat section before T2 but my legs were pretty trashed for the start of the run and I got caught up in traffic in the narrower trail sections through the woods. It took a good 4km before my legs turned back into running legs after overloading my quadriceps heavily in both sections. I was able to keep some other guys in my age group at bay, but lost a couple of places and didn't gain much. I lacked the fitness to run as fast as I know I can. I ran hard but not fast.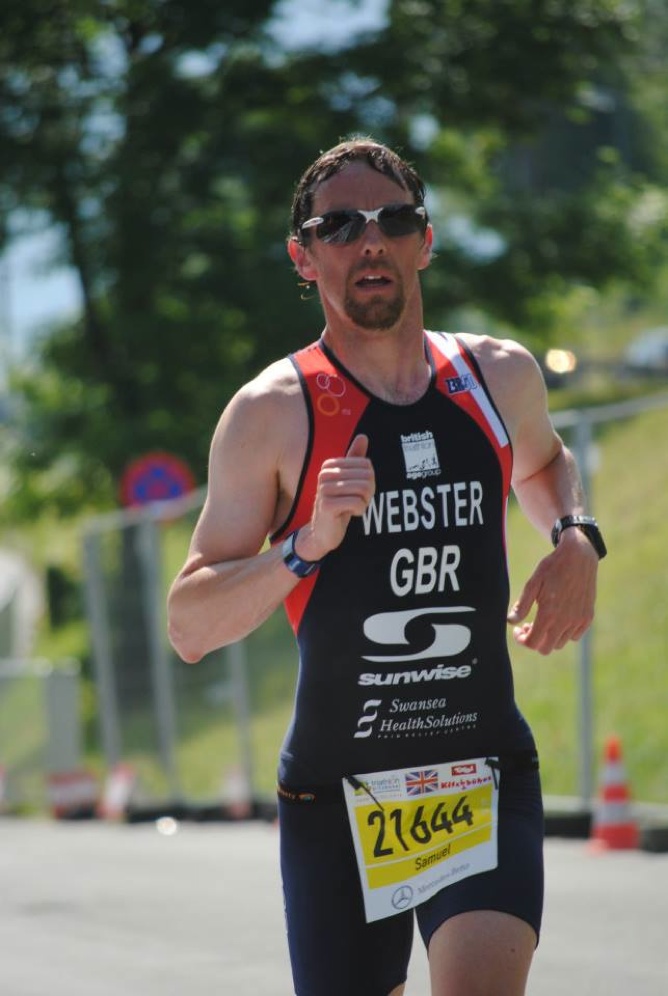 I finished 8th, which was disappointing, but a wiser man than me pointed out that it's good that I can perform at this level without feeling close to having a perfect race. The Cardiff Tri team only had one mishap with a puncture in the standard distance races, and everyone else finished well.
Next!
Results: http://www.triathlon.org/results/event/2014_kitzbuehel_etu_triathlon_european_championships
Photos: https://www.flickr.com/photos/samwebster/sets/72157644945474740/