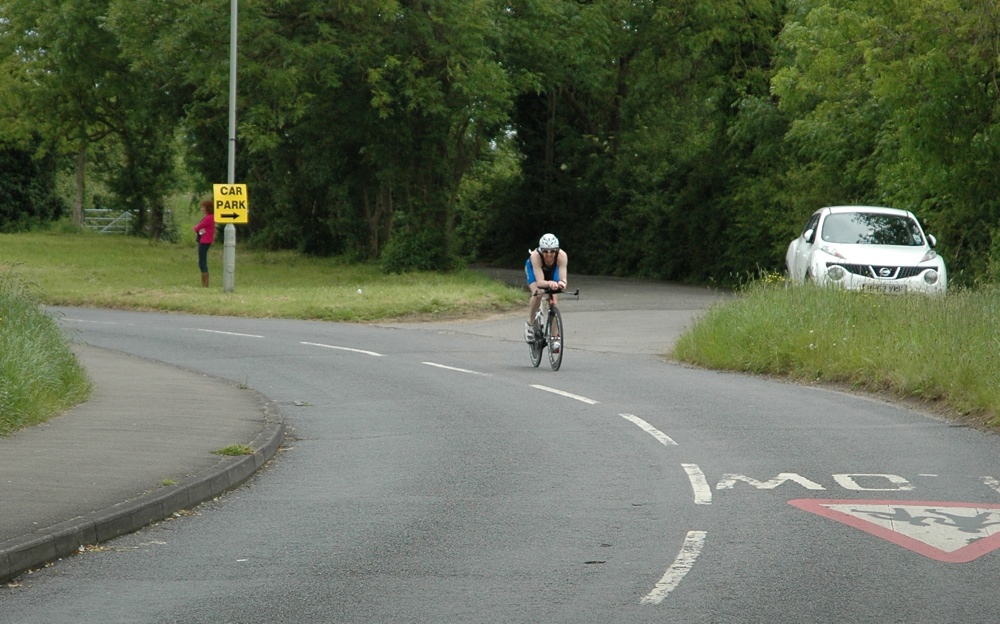 My 3rd race in a week was the TTG Gloucester Triathlon, which is almost a home race as it's based near where I grew up. It's a good race for a test at this time of year, and so far I've been getting faster every year here on the same course. I'd recovered OK from the Whitford Point race and spent a few hours on the new race bike in the rain the day before which loosened up my posterior chain and got me better used to the new bike.
I'm nervous about swimming again as I've put so much effort into swim training over the last 6 months or so and I'm keen to see some improvements. The pool swim started well and I was enjoying myself by the end so it was a shame I had to get out. I swam pretty much the same time as last year, so no improvement there. Hmmm.

Out on the bike I planned to bike hard all the way around both laps and ignore the run, which I did except for getting stuck in traffic, behind buses, and having to brake hard behind a van with a big trailer making a right hand turn on the hill. There was a lot of traffic racing after midday and a bit of luck is needed. Again, I was enjoying the bike when the second lap came to an end and I had to get off.
Running was surprisingly good given how hard I'd pushed the bike and I felt ok after a km or so. Again, I just pushed hard picking people off and then pushed harder and harder through the second lap. I'm confident there wasn't any more that I could have squeezed out from the bike or the run.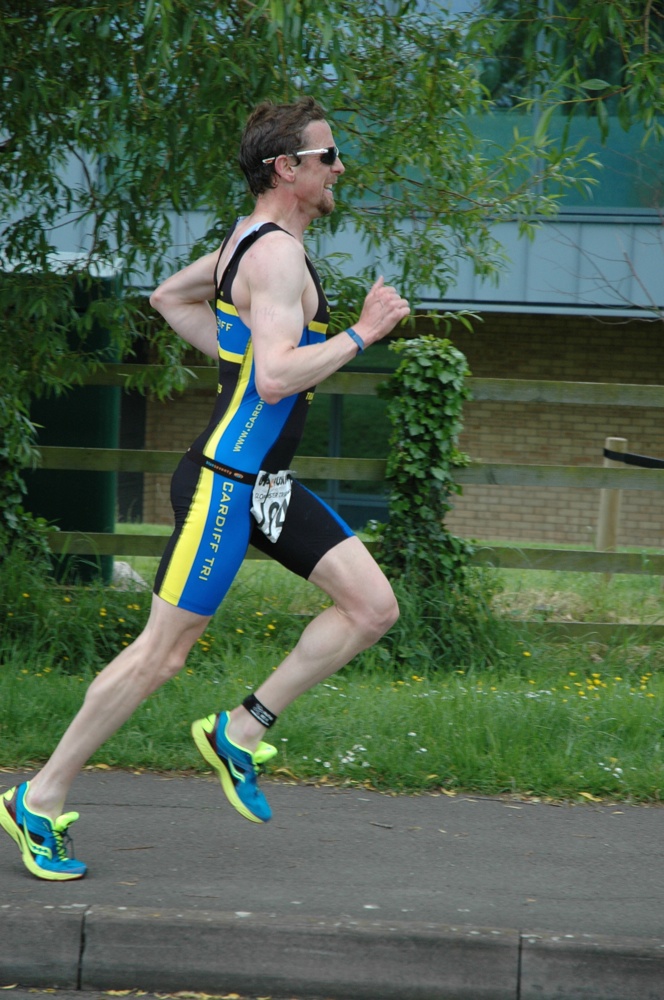 The result of these efforts? Second place behind Richard Wilder again. This year I was just 6 seconds behind him, which is the closest I've been. He was riding his road bike (rather than his TT bike) though, and was stung by a bee so the gap would no doubt have been larger had he been fully aero and insect free. I think I biked 38 seconds faster than he did, and he ran 39 seconds faster than me. We swam the same time so the other few seconds were made up in transition, and I noticed a trick I should make use of next year. This race is often very close! As each athlete is sent off in 1 minute intervals throughout the morning it's a time trial triathlon, and you daren't give away any seconds. You go hard from the start all the way to the line.
I was faster again this year, so it was a good test. Both my running and cycling segments were faster. If I'm getting faster every year I'm happy. I've still got a lot of work to do and it takes a lot of time and consistency to develop, but that's all part of the plan.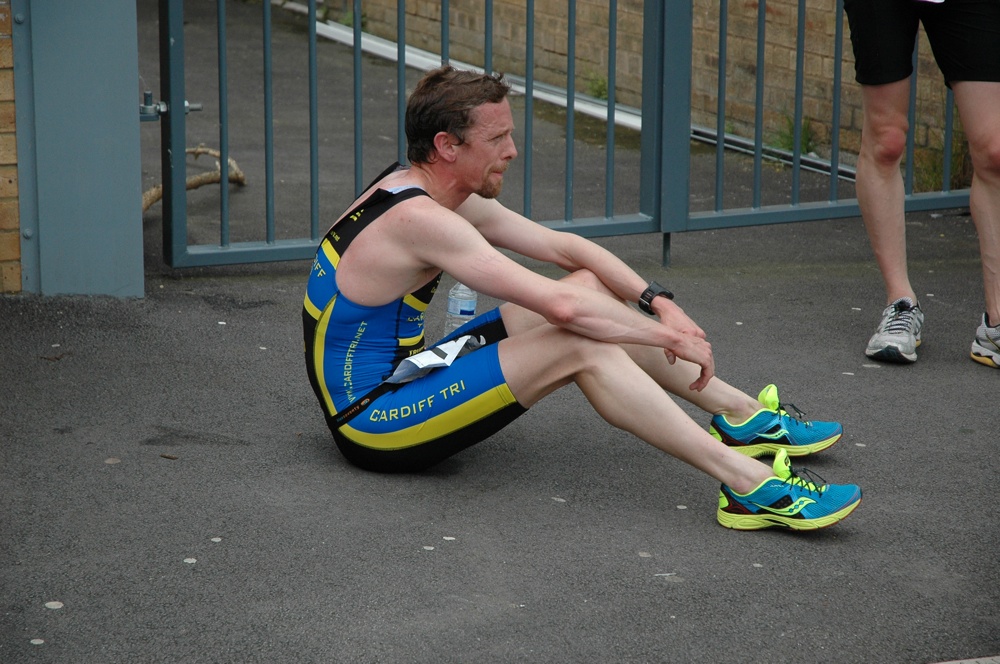 Links
Results and official photos.