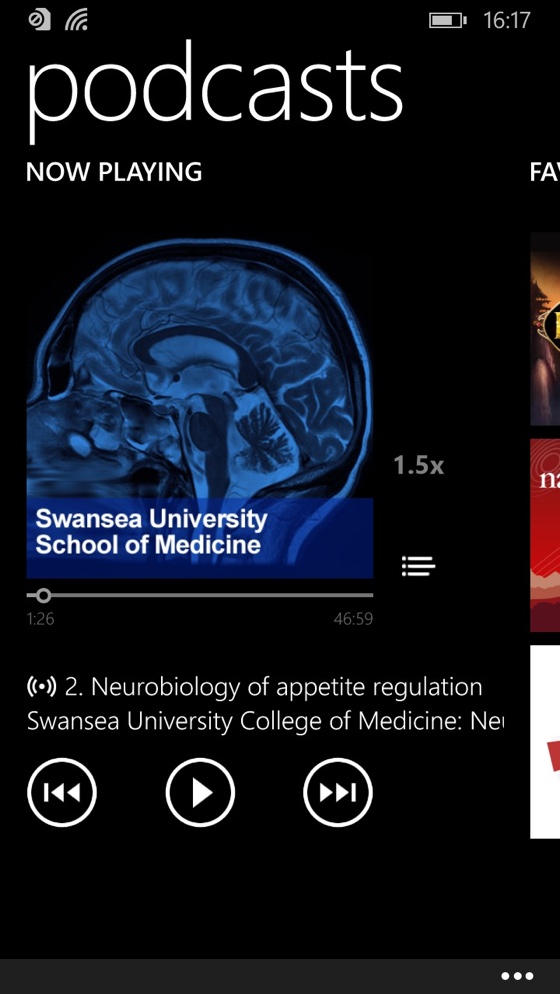 Finally Windows Phone has a proper podcasts app with the latest (developer) version of Windows Phone 8.1. All you Windows Phone users (anyone?) will be able to search for podcasts from within the app, and Bing does a pretty good job of finding the stuff you like to listen to. When I tried it the big podcasts I like were all available but mine didn't work, so I sat down and sorted out the RSS feeds so that they're a lot friendlier to different devices and podcast subscription services. I should have done this in the first place.
From within the Windows Phone podcast app go to the search for podcasts page and try searching for my stuff. Maybe try "swansea embryology" or "swansea neuroscience". It didn't work for me when I started writing this but Bing may catch up and it might be ok for you.
If that doesn't work you can put the link to the RSS feed for each podcast directly into that same search bar. The feeds are:
Anatomy & embryology: https://www.samwebster.net/embryology-rss.xml
Neuroscience: https://www.samwebster.net/neuroscience-rss.xml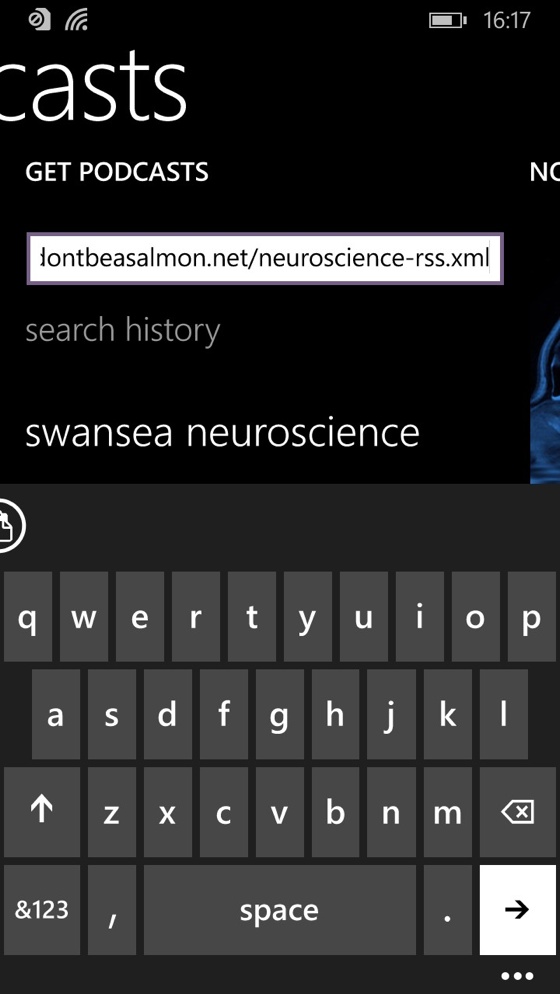 If that works you should see the podcast, the icon, all the episodes and the description. Neat and tidy.

The new podcast app is great and I like the way it pulls the information out and presents it. Very attractive. It would be great if it synchronised with your other Windows devices so that you could pick up where you left off on another device but I haven't seen this yet.


You can organise your episodes, download in advance of listening or stream them as you go. If you have an old unlimited data plan on your phone like I do (try getting one of those these days!) this works great.
The push to update my feeds may have come from Microsoft's shiny new mobile operating system, but hopefully this will work better for everybody. If this works for you or doesn't, let me know.