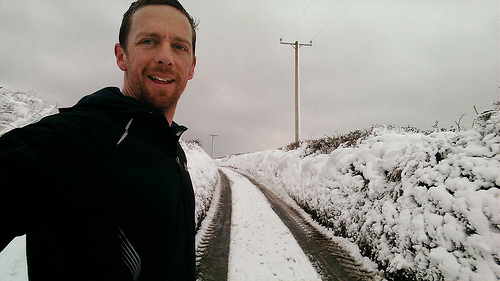 It's ticking along steadily, thanks for asking. I've just finished an early base block with some early season testing at the end of it. My cycling legs are coming back after a prolonged period of swimming and running, swimming is going well after paying some high volume attention to it when my shoulder recovered in the autumn, and running is, well, running.
I survived the ice and snow, although we may yet get more before spring. The testing showed that my power output is already on par with the best tests of last year on the bike and that I have a strong start in the water to build on over the next 4 or 5 months. Running is more robust than it has been for the past couple of years so I hope to be able to train more appropriately this year and get some speed back into my legs. Being lighter wouldn't hurt either.
Onwards and upwards.