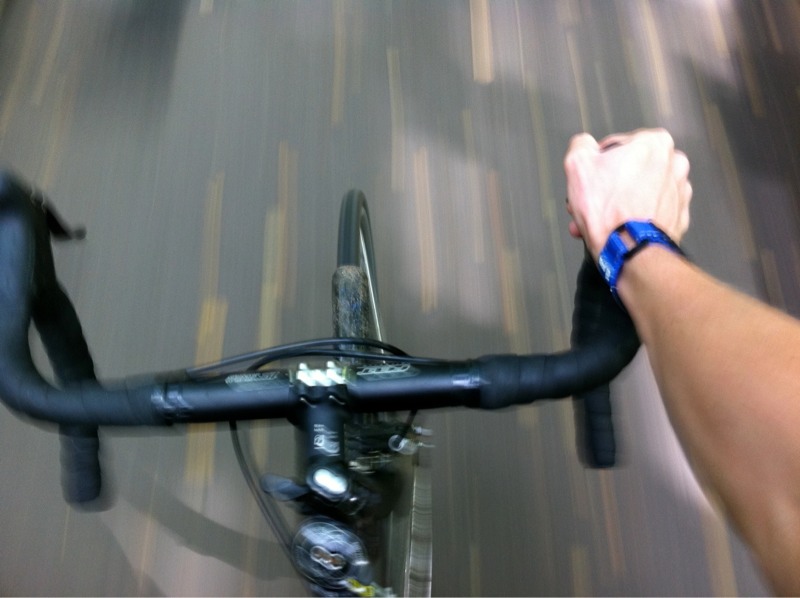 Normally the taper week before a big race is a happy week. Ok, the second A race at the end of the season can be tougher because you're tired, you've had enough, and you've either hit your goals already this season or you've missed them, putting more pressure on yourself for this final race.
This week the weather is hitting hard. Is this the leftovers of the hurricane spinning out across the Atlantic? Heavy rain, and strong, gusty, arsey winds. Instead of looking forward to tomorrow morning's taper reps brick I'm dreading fighting the bitchy headwind out west in my warm up, getting soaked on the way back & pulling off sopping wet kit for the run.
The weekend's race is now looking windy, gusty & showery.
Time to sort my head out.
Everyone will have the same conditions (ish – multiple waves). If its super windy I'll dump the deep front wheel & stick an alloy on. I have some spare race tyres so I can sort those before I go. Rear disk should be fine. I've got donkey's years of biking behind me so I'm comfy bouncing off the wind on the bike, even in an aero tuck. No bother. If it gets cold I'll just have to pedal harder to get warmer, eh?
Swimming open water in the wind & rain is just fun. I live in Wales. I love a bit of chop.
By the time I hit the run I'll be glad to get warm. I'm experienced at running on numb feet & getting run shoes on with frozen hands & feet. Run time is getting warm time. Hammer time.
I've camped in all conditions so I've no fears there either. I've spent tons of time in tents wild & in campsites, in gale force winds & days of rain, waiting for the crags to clear. Wet & windy the day before the race would be fine – time to chill in my down sleeping bag with a good book & a constant supply of hot tea. Resting up before a big effort on Sunday.
Rain? Wind? Bring it!