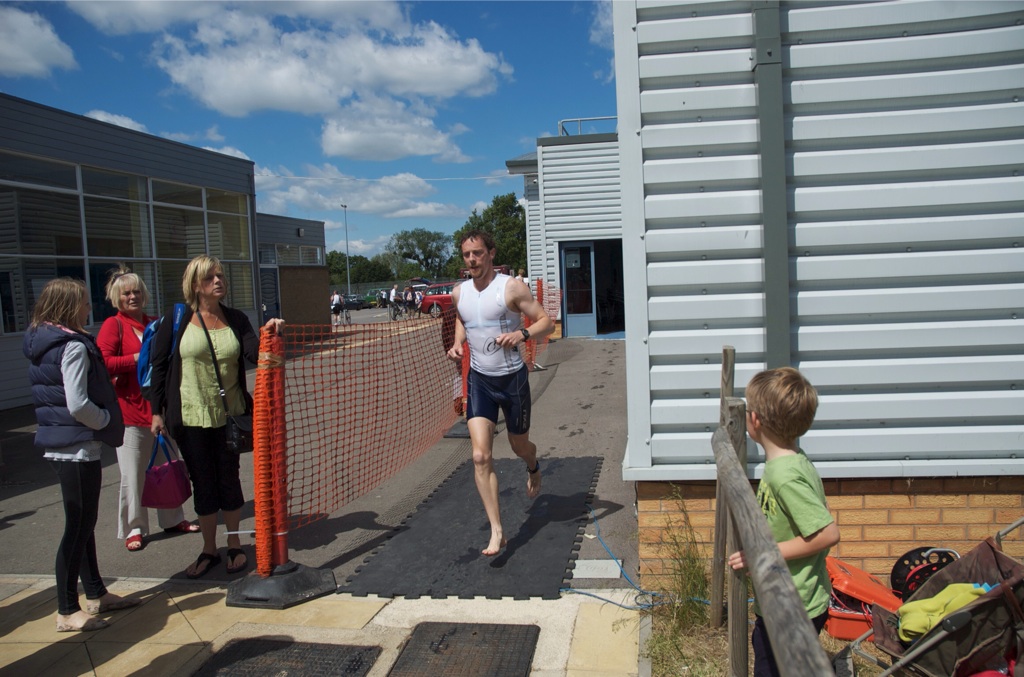 My mum has a dog called Wilbur. He's the big black setter spaniel cross in the grass at the top of my blog pages. He's a lovely dog and he loves chasing balls. There is nothing he loves more than chasing balls and running. Not even food. See ball! Ball thrown! Run! Chase ball! Finditfinditfindit! Got it! Run back! Run run run! Throw ball for me!
It's a very simple thing and he takes a very simple (but huge) enjoyment from it. You can imagine how dogs like Wilbur have evolved to end up enjoying running and chasing.
I think I'm a lot like Wilbur.
Triathlon has been a lot of fun this year. I've really enjoyed trying to link together swimming, cycling and running fast in racing and in training, and the good results have been an added bonus. Go fast! Fun!
I love running and running races. Duathlons (run, bike, run) are fun but are missing something. Aquathlons (swim, run) are massive fun. And triathlons seem to be the most fun, with the most challenging mix. I'm sure I'll have a go at testing myself with adventure racing one day if I get the chance but I'm not sure inline skating will add much for me (kayaking, orienteering and the huge distances might though). The simple trick is to try it. You might like it.
The enjoyment is in the movement, in the time spent alone, in the paths travelled, the distances covered, the speed and competition of races, the shocking levels of fitness developed by the human body in short periods of time, in the experimentation, in the thinking up future challenges, and in putting one foot in front of the other and getting outside.
Chase the ball.