Next week we move labs (and some offices – but not mine) into the new Institute of Life Science (ILS) building. We got to have a look around it this morning.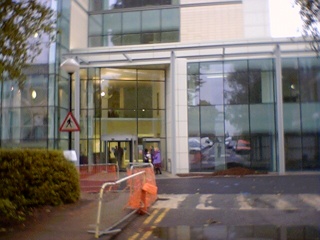 In through the rotating doors.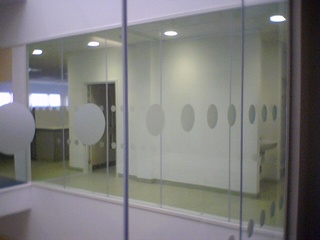 Lots of glass around. Good for keeping an eye on PhD students.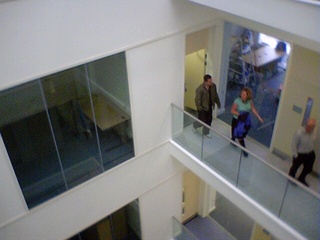 The large atrium lets you shout at people on other floors, which should cut down on emails.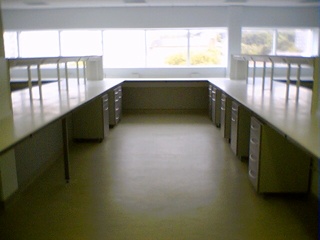 Loads of lab space for future expansion. I had better get some grant applications submitted.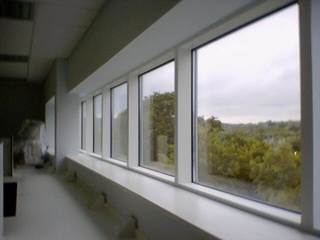 There are some excellent views from the higher floors.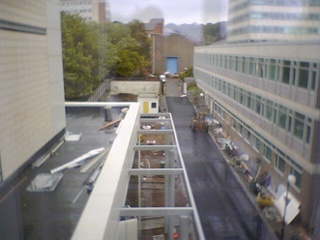 It's not finished yet.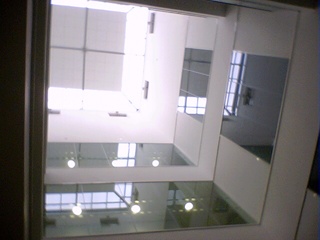 Looking up the atrium, probably from near the entrance to the future Starbucks due to open in here.