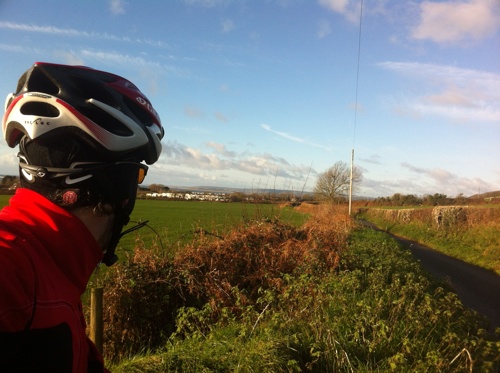 There's a lot of comment kicking around about our mild autumn and winter. I'm not sure if people are complaining, wishing there was snow for Christmas, or just doing the British thing of commenting on all aspects of the weather. I'm very happy with the mild weather. It went cold last week which brought out the big gloves for the bike but in the week before Christmas it's back to mild and damp, and I can live with that.
I did 4 hours on the bike today with the last 2 hours on the flat back into a 20mph headwind (I knew it was going to be there but it was still a suffertime) with a short bricked run afterwards. The legs are doing pretty well especially as this ride was a little early in the week to avoid Christmas Day, and a couple of tubes of GlucoTabs was all they needed to get home. Now I'm talking about the weather. Cyclists and runners are probably worse than most for this.
I'm midway through my second block of training and I can see and feel my fitness slowly developing. I can also feel the fatigue building, and this week got tough as I squeezed in a bunch of sessions without the usual easy days to get them done before Christmas Day. Christmas Day and Boxing Day will be easy days before the third week in this block. Load and recover, load and recover.