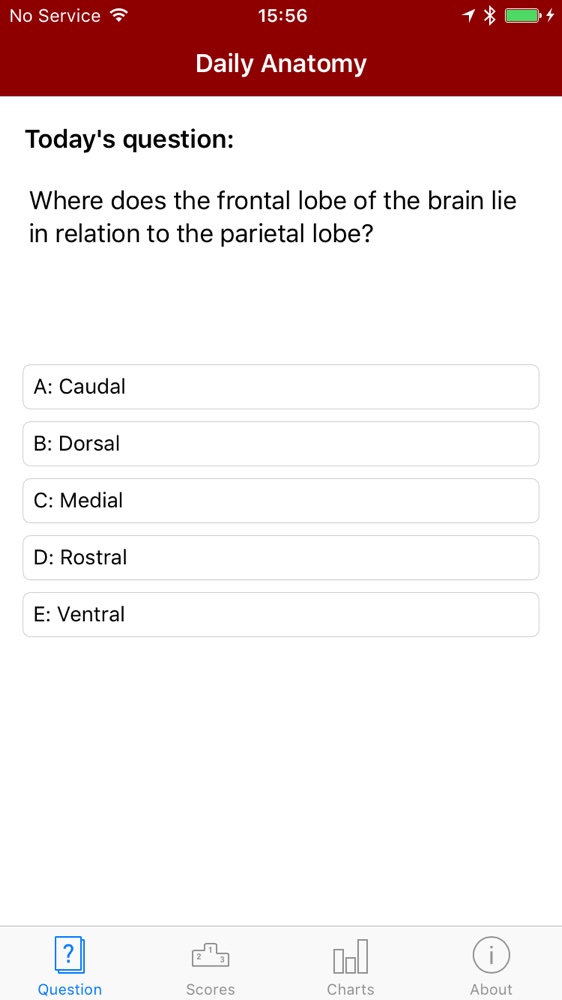 I thought I should update you guys on what I've been doing with the Daily Anatomy app since its release in January, and what I'm planning to do.
My main job has been to write batches of new questions and add them to the ever growing pool of questions that the app draws from each day. We have seem some questions repeated, and we've seen some interesting sequential questions on the same topic, and some similar questions asked, but these are all chosen at random. The bigger the pool, the lower the chance of seeing the same question again. Writing good quality, accurate questions with a helpful feedback description is a lot of work (and a big part of my other job!) and this is why this is a paid app – I need motivation to keep writing these things.
With some of my beta testers we've listed plans for adding achievements to the app, to reward users for answering a number of questions correctly for each system and region, for example, among others. I've also written some code to note your longest correct question answering streak and I'll add a second leaderboard so you can compete on this front too.