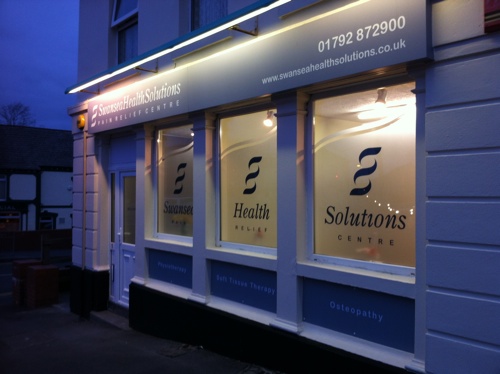 I spend quite a bit of time in here. Gareth has been looking after me for a few years now, and with my broken collarbone I think he's going to be seeing a lot of me over the next couple of months. The NHS nurses, health care assistants and surgeons have been great and I've been well looked after. The bone seems to be mending well (now 2 and a half weeks in to repair) and I'm back off to the fracture clinic this afternoon to get it checked over.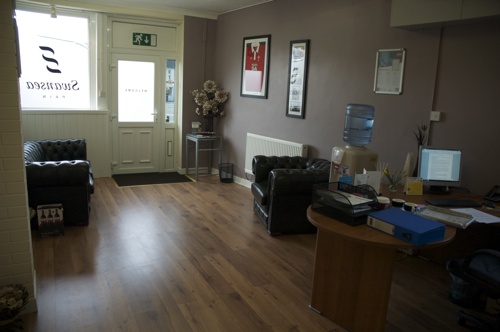 The pain from the fracture is much less, and much less common now, and a lot of the discomfort is in the muscles of the shoulder which have been immobilised for a couple of weeks. My back is sore too, as I often drop my right side to support my elbow and take the weight off the shoulder, and I'm not using my right shoulder as I normally would. In the last couple of days I've been able to use my right arm again, and I'm using my right hand for typing and mousing. Leaning forward, tilting and twisting to accommodate my shoulder is making my back sore. Backs are Gareth's bread and butter, so I'm hoping if the surgeons are happy with it that I'll be able to get him to loosen all these muscles off a bit and advise me how to rehabilitate the shoulder.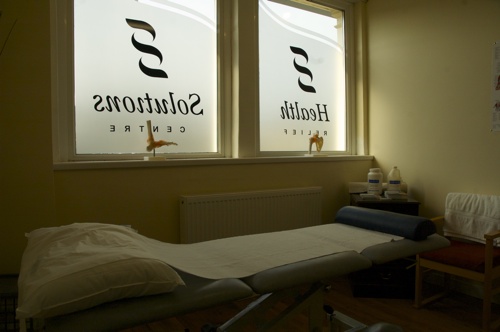 I'm not in any hurry to get back in the pool, but it would be nice to get back on the bike soon (my primary mode of transport) followed by a bit of jogging. The shoulder muscles are very weak right now, and movement is limited (a good thing for bone healing, but not for muscles).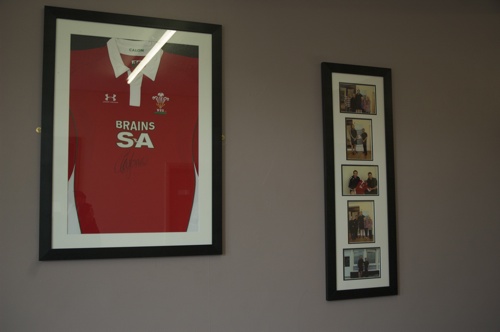 Swansea Health Solutions are sponsoring me for my 2012 triathlon related exploits, which is a big help. I wouldn't say I'm injury prone but I haven't completed a triathlon season yet (broken bone in my foot in 2010, achilles & flexor hallucis longus tendon tears in 2011, broken bone in my shoulder in 2012). Before that I was running a lot, so Gareth has been a big help! With the new Swansea Health Solutions practice the team has expanded and you can get directed to the person most able to help you with your pain or problem: physiotherapy, osteopathy, sports massage, soft tissue therapy, acupuncture, etc.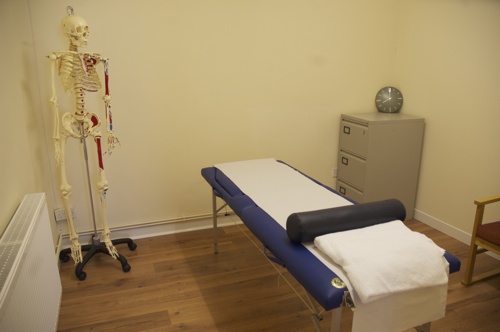 You can see more on their website: www.swanseahealthsolutions.co.uk