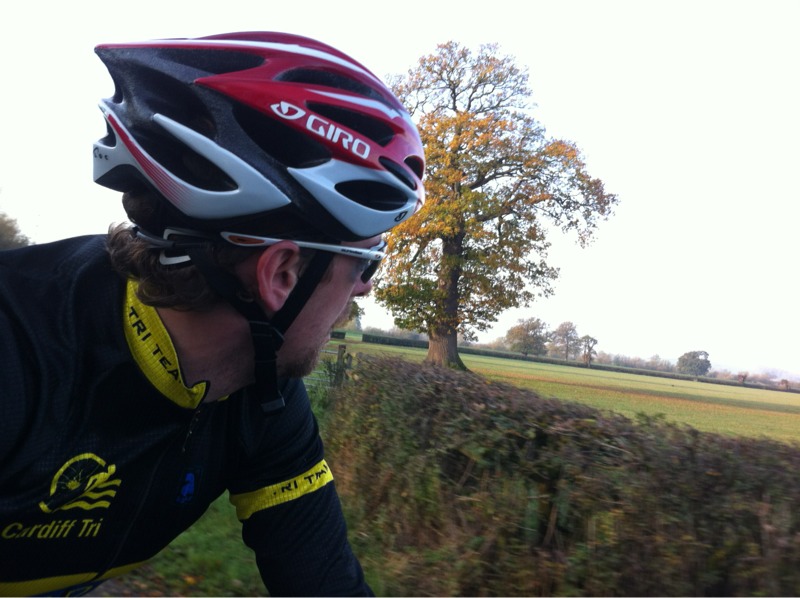 Cycling is a great thing. You can travel large distances, get in the lanes and see the countryside, up to the hills, and out to the coast seeing places that others don't get into. You can see the world at a pace that others miss.
The best way to add to this is to stick a roof rack on the top or back of your car. If you're a triathlete (like I'm trying to be at the moment) taking your running shoes and a pair of shorts wherever you go is simple and keeps you running. Taking your bike away with you needs a little more planning, with bike shoes, helmet, Lycra and all the other kit we pull out without thinking too much when we're at home needing to go with us. Having a rack always on the roof of the car makes it all a little simpler. Grab your bike, stick it on the top.
You can also take your bike away with you on the train of course. I used to do that twice a day when commuting between Cardiff & Swansea.
By giving yourself the chance of taking your bike away with you the countryside opens up even further, and your biking range becomes vast. You get to explore new places (even easier now we all have smartphones with GPS and online mapping – in the olden days I used to run off in one direction for 30 minutes or so, turn around and try to retrace my path – sometimes even finding my way back successfully).
Wherever you plan to visit for whatever reason you find yourself looking at maps of hills and lanes beforehand, imagining long climbs and vistas on the bike. It stops you getting bored of biking and training, and gives you something else to look forward to when you travel. It's easy to get out of bed and on the bike early if you have a new route planned with new sights to see.
Tips I'd add to this would be to also stick your track pump in the boot (proper tyre pressures are nice) and keep a carrier bag in the garage with a spare tube, tyre levers, Allen keys, insulating tape, a multi tool, cleanish rag & maybe a can of spray oil to grab and take with you if you take the bike away. It makes problem solving and fixing things a lot easier away from home.
I expect that at this time of year you're looking forward to getting out on the bike & logging some big mileage through the winter. But consider that you might start to get bored or weary early next year, and how taking your bike away with you might help keep you going.