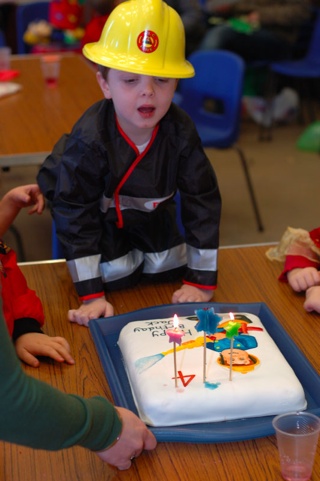 Jack had a huge birthday party today, with all his friends and classmates invited. Organised pandemonium. Weeks and weeks of planning, preparing, hunting, ordering, buying, cooking, baking, cutting and bagging culminating in 2 hours of party. Jack and all his mates had a great time making things (masks, frogs, crowns, mice, etc), playing traditional party games and the obligatory running around and shouting at each other.
My God I'm glad it's all over. We've got a so much stuff left over that I should flog it on eBay.
I've got photos to upload, but I'm not sure where to put them yet – probably up on Jack's website.