Jack has been very excited with the build up to his birthday. He is very much into all things firefighter-related (thanks to Fireman Sam) so was very, very happy to be able to dress up like a firefighter, utility belt and all. He had a tea party with a few friends, and will have a large Fireman Sam themed party on Saturday with many more.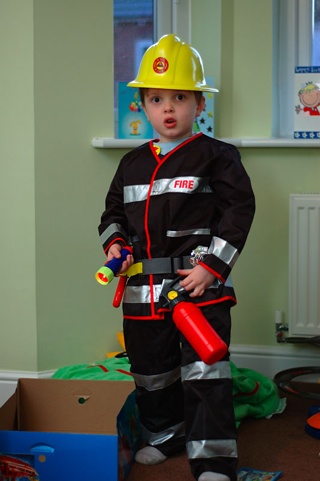 Fireman Jack! (If he knew I wrote that instead of "Fireman Sam" he'd tell me off).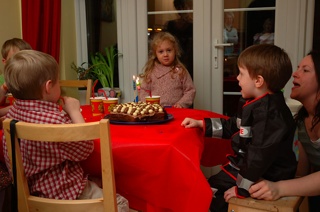 Birthday cake number 1. His friends sang Happy Birthday in both English and Welsh (I was impressed). Kim will be making a fancy Fireman Sam cake for the weekend party.