I finally got round to replacing the cracked water cooling unit on my graphics card. The nice guys at Asetek just sent me out a new one FOC, after I emailed them a photo of the cracks.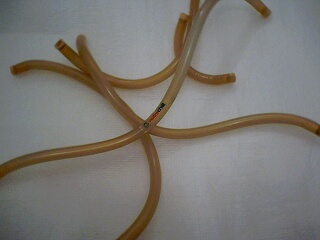 Look at the state of the tubes I took out – these are supposed to be clear. The colour is partly from the crap washing off the copper blocks, crap in the water, and colourant I used to yellow the water. I'll replace all these with new tubes.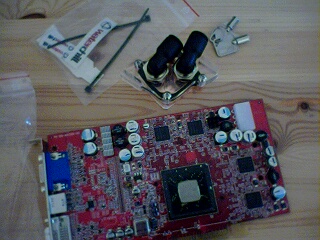 Old cooler off…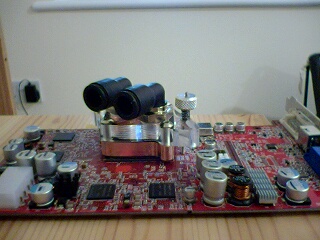 New cooler on. These 10mm push-fit connections are a doddle to use. Quick and leak-free.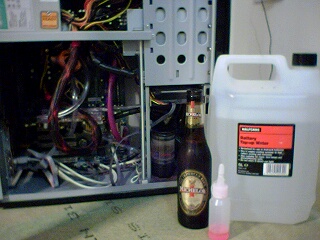 Fill the reservoir with you coolant of choice, power up the pump, rock the radiator to wash out all the air bubbles, and leave to run for half an hour.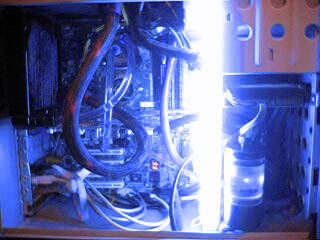 No drips! Leak test, and switch the PC on. Fingers crossed. Water cooling your PC these days is very easy. If you use fluorocarbons instead of water it's safer too. I just need to tidy up all my cables now.