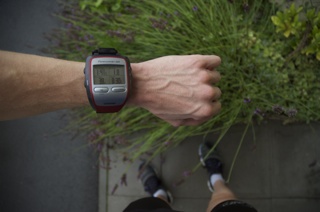 After finishing the last high intensity training block & feeling dizzy tired I've been on an easy week of training for the last 5 days. A little running, a little pootling on the fixie, a little splashing in the pool. After just a couple of days I was feeling good. I'm keen to race again & have been entering running races through October, November & December. I might regret that when the keenness wears off but it's always good to get muddy in the winter and races get you outside. Next year I'll try to race in August, but this year avoiding racing in August has also meant avoiding racing in the rain.
We're off to Pembrokeshire for a week away tomorrow (only booked on Monday). Maybe I'll chill out a bit and not think about work for a bit. Maybe the kids will love it and be beautifully behaved. I'm taking my bike so my peak(ish) week of training will be running on the Pembrokeshire coastal path, which I know quite well in the parts that we're going to, and cycling on new roads near the sea. The weather forecast is looking much better, as it often does when the kids are due to return to school. I'll be doing all my swim training in the sea with the jellyfish. They always used to get really big jellyfish around there.
When we get back the new students will have arrived, settled in, and I'll be teaching again. That week will be an easy week of training with some taper intervals leading up to my last triathlon of the year at Bala. I'm very interested to see what I can do after some well organised training and a taper.
I've got a ton of work to get done before I can go. I'll pack tomorrow.